Re-discover something essential
Something new in the news
Newest music video ! "A Lesson In Humanity" highlights a true owl-saving story from New England Wildlife Center, Weymouth MA.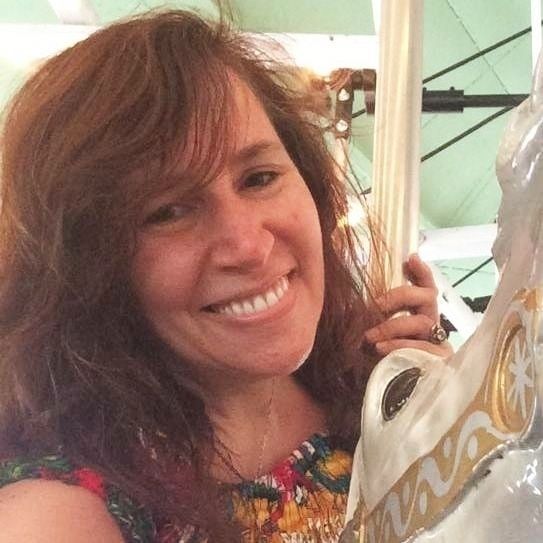 All the goodies!
TOP PERFORMER for 2021
Happy Reviews Abound! Book Colette, her original, award-winning music, and your audience will have a great time. Guaranteed! 

Why?
1. Colette gives her all to presenting her seasoned professional best as an award-winning Singer-songwriter (via Pulse Magazine, CD of the Year, 2016 & nominee via Worchester Music Awards)

2. Her focus in on your audience having fun & conducts herself as a substance-free, polite, thoughtful, professional asset to your event. You can expect her attire, language and behavior to be family friendly, in good taste, and appropriate to the event.
3. Colette love's integrating to your theme! For example Battleship Cove hired her and got gifted a full-on 1940's music/radio show, as part of their Naval Museum Fundraising Event, and, yep, they were wowed!

4. She does all her own guitar pickin!
Colette creates New music
NEW Album Under Construction
Website Exclusive!
Creating New Music. Thank goodness.
The next album, Double Down, is under construction. Colette is in the studio from June through October getting what may be her final album set for 2021 release.
The songs all stem from Defiant-Acoustic Soul & Blues, with some country/rock added, for good measure.
For example, Put Another Nail In, is a personal mantra to encourage courage through difficulties and keeping your sense of self.
Hit the DEFIANT ACOUSTIC button below.
About "Put Another Nail In"
Colette lost her dad in 2020. He was a big influence on her life, and the reason she connected with the guitar.
THIS song was mentioned on WGBH's Takeaway topic "Songs That Helped Us Through 2020" & that's some pretty-good music news that also proves that music helps heal.
Movie-moody
Soundtrack, from neo-classical to vocal originals
Heard Swamp Jam? (click this photo for preview) It's a steamy day that downright will downright Southern-Delta your mood.
Midday Special is Colette's answer to Libby Cotton's famous "Freight Train." See the music tab to hear it roll on through!
"When The Thing" is theatrical. All about whatever scares you. Only you know! Click the button below, if you dare.
"Macabre Masquerade" is pure, Sonata in strings; haunted by piano. It's available for viewing under Colette's Video tab, where demons go to dance.
A Dream Come True: Colette's input was requested by a Grammy Winning songwriter for inclusion in the Movie Soundtrack for "One Little Finger Movie" that premiered at The United Nations. Her work was included with work from GRAMMY WINNERS, Julian Lennon & Quincy Jones!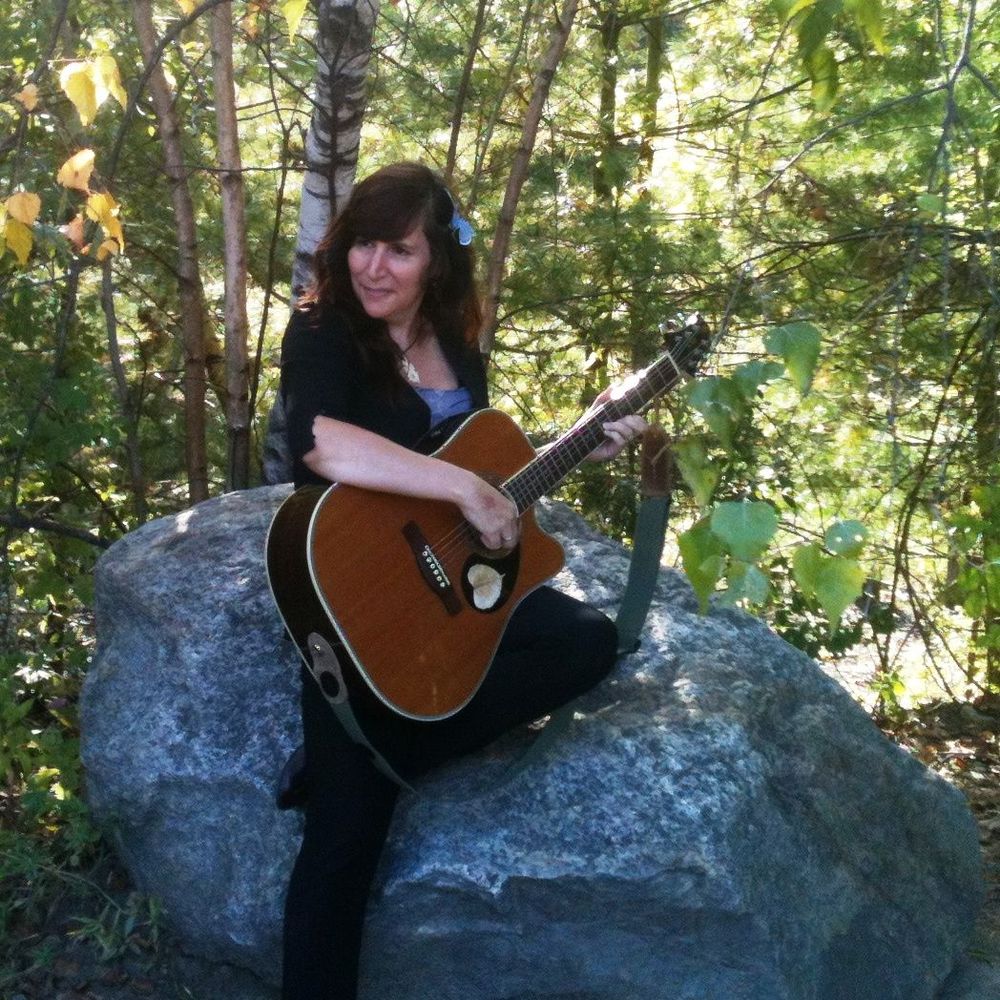 Defining views
creating settings, in song
Colette O'Connor can design all-original performances centered on themes.
When Espresso Yourself Coffee House, in Medfield, MA. presented her in concert, the theme was "Messengers." Colette enchanted the audience with original stories and songs from life; melded with history, folklore- her feature illustrated how each of our lives has interconnecting themes, and each of us shares, and brings, messages that enrich the world.
Song featured here "I Think I Am"
Written in nature and with gratitude for all the people who influenced her life, seen and unseen.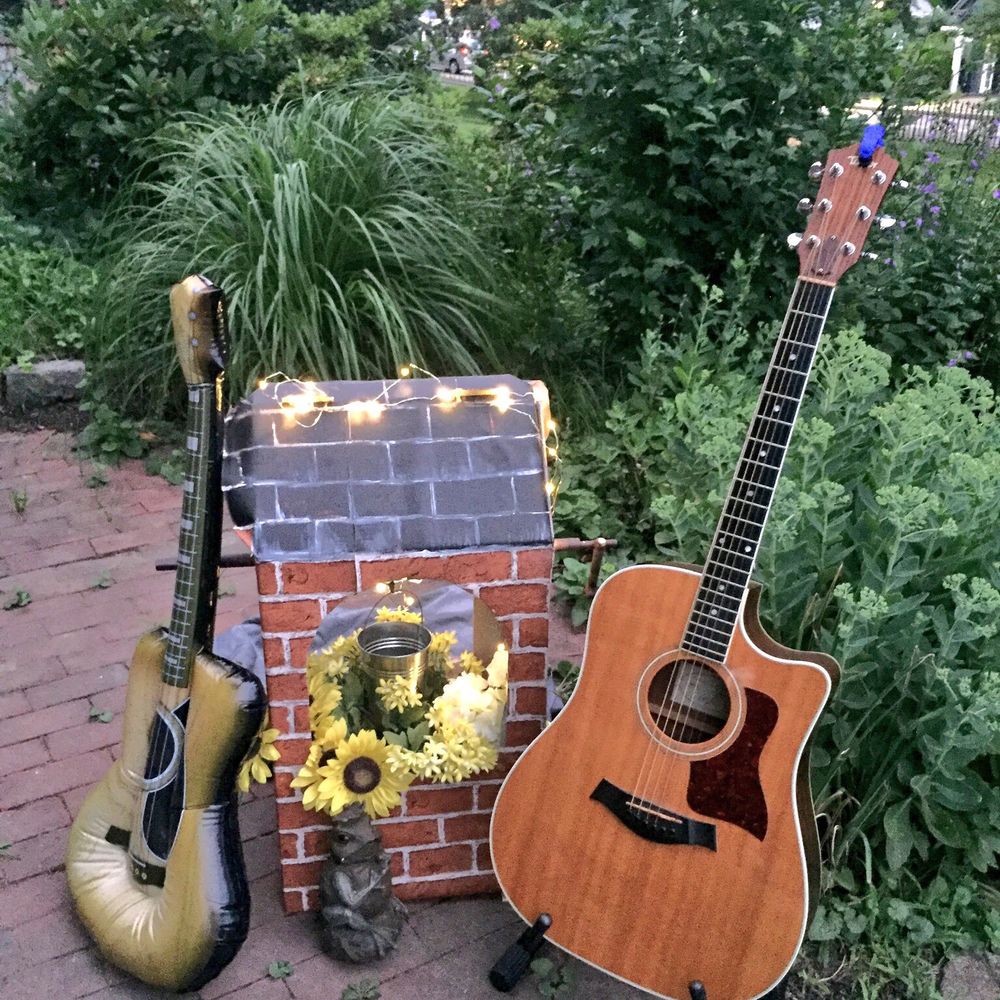 Community concerts
Libraries & public venues
This cute wishing well was designed and built by Colette to enhance The Bacon Free Public Library, Natick, Summer Concert Series.
Each week Colette brought the wishing well, coins, props, flowers, and free bubbles, so that audiences could play along!
Week 1 was all about what one can learn from nature.
Week 2 explored the real potential of making wishes.
Week 3 encouraged creativity and folklore where the audience added to "The Encyclopedia of Magical Creatures."
Bring Colette's audience-centered attention to your hometown. She travels!
About "Penny In The Pond"
Did you know that Old Ironsides, the famous Ship U.S.S. Constitution was saved from demolition by children collecting pennies? This got Colette thinking. If you're going to make wishes, you'd better be sure to do the follow-up work too!
Colette's shows are great for all ages.
Email for details, or to see where Colette is performing next.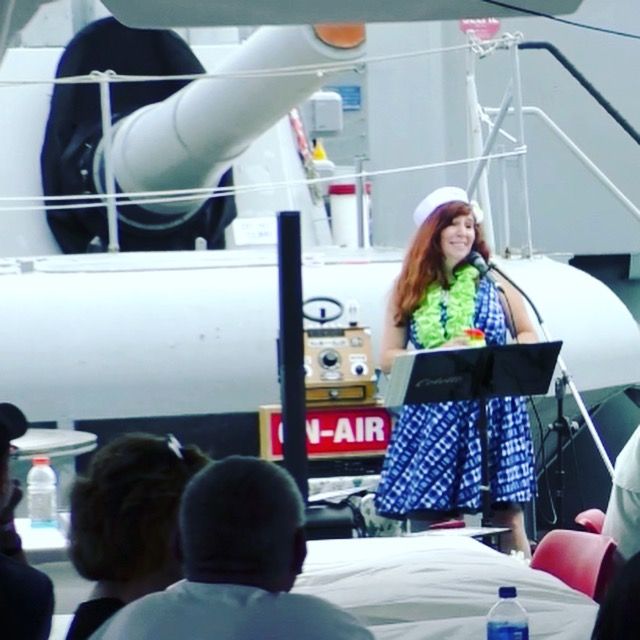 Singing in support
reviving navy tradition- command performance
The Inaugural Steel Beach BBQ was a veritable delight! All American BBQ, served on the fan-tail of the USS Massachusetts where Colette linked in entertainment from Hollywood CA.- 1942 Hollywood CA to be exact!
Special Navy Ship to Shore technology helped the audience tune-in and be a part of this original, LIVE, Radio Show featuring Colette, The Harry James Orchestra, The Andrew Sisters, and Gary Cooper even did the sports. Plenty of LIVE audience participation too.
Great fun, with history, for all ages!
You can book this LIVE RADIO, audience interactive,  production for your school or event venue. Join the mailing list to stay connected!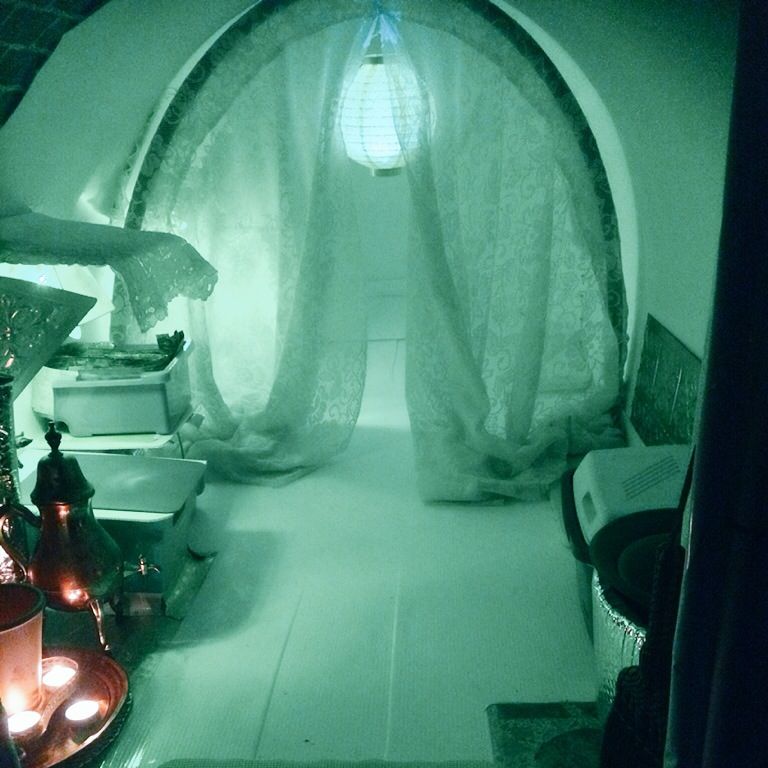 steampunk?
no problem
Did you know that Colette has her own, homemade, gypsy wagon time machine? (and Mark-Two is in the making!).
Watch-City Steampunk Festival found out that Colette is really a time-traveler when she arrived. 
Apparently the times we live in today do not have enough acoustic-energy to power her wagon; so she must keep singing!
Consider hosting a themed house concert with Colette. Invite all of your most interesting friends.
About "Nothing But Thanks"
Colette travels a lot with her music and meets many interesting people along the way. This song relates a very mystical meeting with a person who lived in a New York park.
performing 1940 stlye
LIVE FROM 1943
Colette's DeLuxe Radio Theater Presents Navy Christmas (featuring Mike Doyle)
Click below to join in the FUN, direct from 1943! Photos, magazine pages, the complete Navy Christmas LIVE performance, It is an honor sharing this exclusive Show of Seasonal Brightness with you all!
Don't forget, you too can schedule a LIVE Command Performance at your home, fundraiser, or venue. Email Colette to schedule live performance details! 
For instance, Battleship Cove was looking to enhance their Christmas Fundraiser to keep the U.S.S. Massachusetts open as an ongoing public monument of military and maritime history,
With that in mind, Colette designed both Navy Christmas (winter) & Steel Beach BBQ (summer), two unique seasonal productions that bring audiences front and center to experience, LIVE, Command Performance Radio broadcasts.